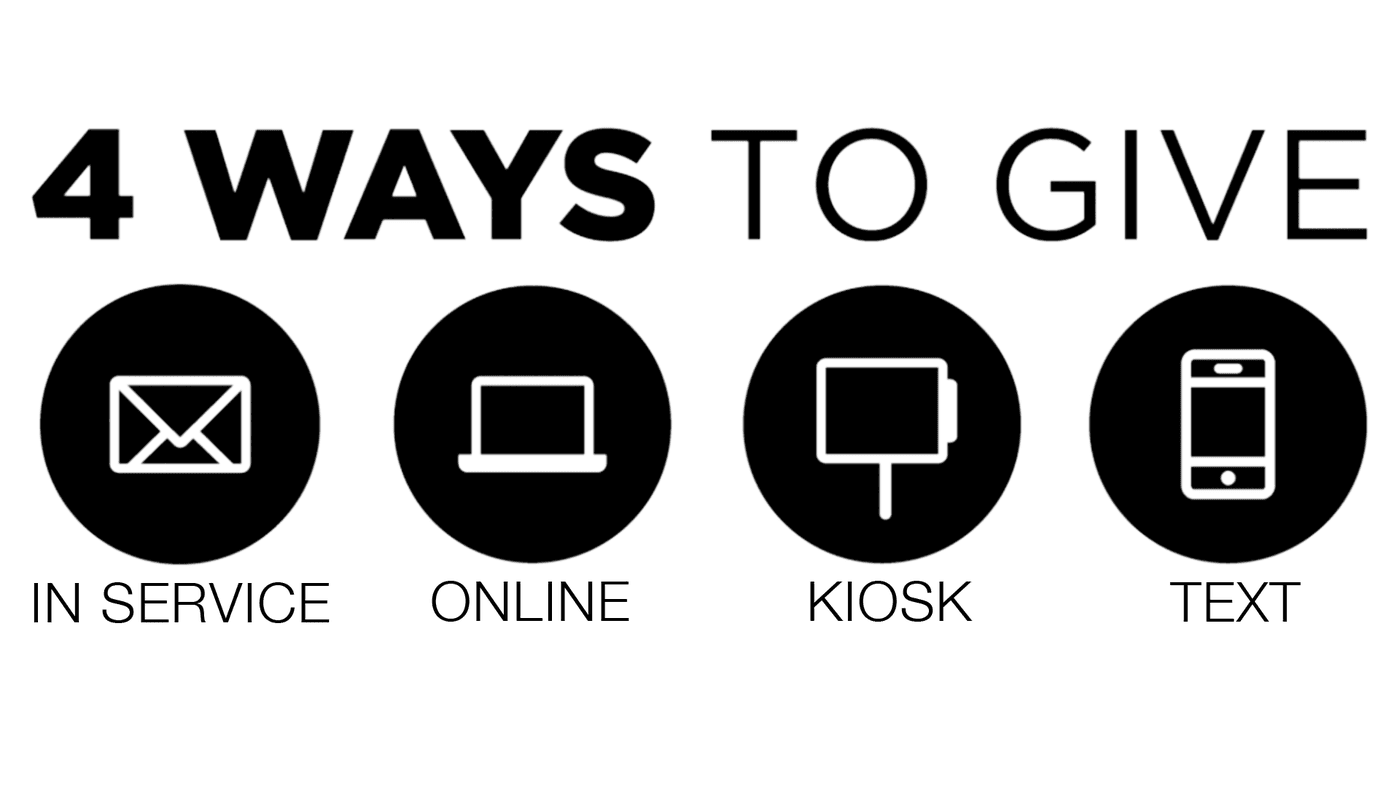 In Service:
While you are here at FFC, grab an offering envelope in the seat back in front of you to give by cash or check.
Online:
Press the button below to be taken to our Giving Site
Kiosk:
You can have someone walk you thru giving through the giving kiosk in the lobby.
Text:
It's quick and easy, and can be done anywhere at any time. Just text the amount to 618.777.6780.