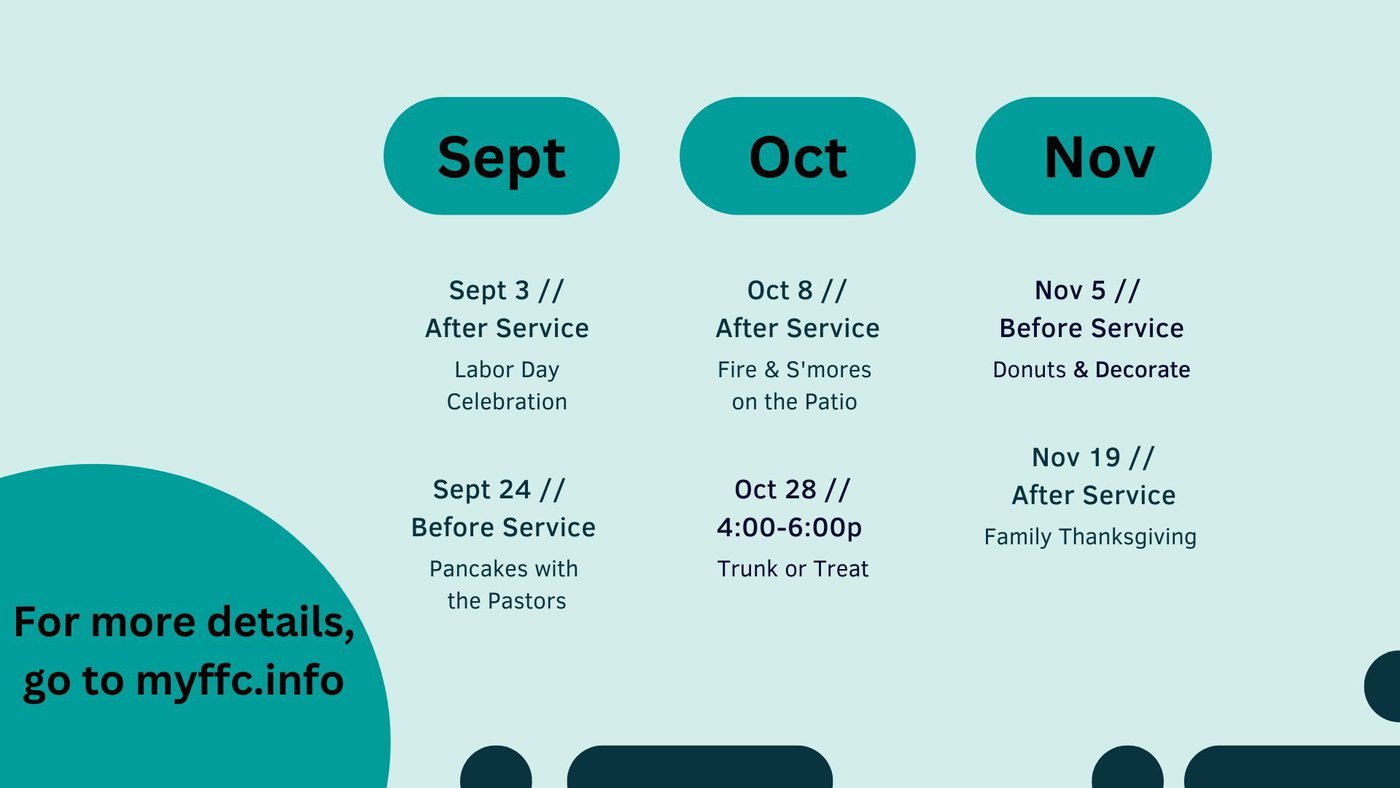 DETAILS/INFO
Labor Day Celebration
Let's all hang after service on the main patio!
We will have treats and yard games for the whole family!
Pancakes with the Pastors
Have you been waiting for a chance to chat with Pastors Curtis and Melissa?
Come join us before service in the Gathering Place for a breakfast snack
while you get to know the Pastors. We can't wait to see you there!
Fire & S'mores
Nothing says fall like a bonfire!
We will have fire pits on the main patio with S'mores.
Plan to hang around after service for a bit of outdoor fun and conversation.
Trunk or Treat
It's our 3rd annual Trunk or Treat and there's fun for everyone!
Sign up your car to be entered into the contest and/or come dressed in costume!
Who says Halloween fun is just for kids?!
Donuts & Decorate
Join us before service for breakfast, conversation and a time of serving.
We will be decorating Thanksgiving meal bags that will later be handed out
to our friends and family in East St. Louis. This is a great opportunity for the whole family to connect and serve!
Family Thanksgiving
We are thankful for our church family as we prepare for Thanksgiving week.
After service, let's spend some time celebrating together in the foyers.
And of course, there will be Thanksgiving treats!
Chat w/Pastor Curtis
We are planning more opportunities for you to hang with Pastor Curtis!
More dates to be determined shortly. We will keep you updated.